Historic Sites
Ancient Ruins
Points of Interest & Landmarks
About
Chichén Itzá is one of Mexico's most important cultural landmarks, famous for its treasure trove of pre-Columbian architecture and artifacts. Dating back nearly 1,500 years, the archaeological city was built with the iconic pyramid of Kukulcán at its center, the greatest symbol of Mayan society and an important astronomical and mathematical achievement. Book a day tour from the cities of Cancun or Mérida to be guided through the site while learning about the magnificence of Mayan culture. Alternatively, you can catch an early morning colectivo (minibus) from the town of Valladolid to self-tour and beat the heat and for fewer crowds. – Tripadvisor
Admission tickets
from HK$619.51
All you need to step foot in the door.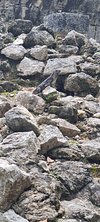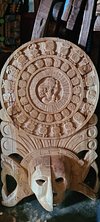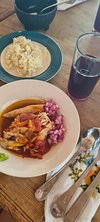 What is Travellers' Choice Best of the Best?
This award is our highest recognition and is presented annually to those businesses that are the Best of the Best on Tripadvisor, those that earn excellent reviews from travellers and are ranked in the top 1% of properties worldwide.
See what travellers are saying
Great day out

I visited Chichen Itza as part of a trip. We had a couple of hours at the site. The ruins are amazing. However, you get hounded by locals selling their wares, so I felt as though I dodged areas as not to be mithered. There are stores in the main entrance where you can buy food and drinks. Well worth a visit.

Written 4 December 2022

The most! Go visit

If you you are in Yucatan this is simply the stop you cant skip. But first things first - we didnt know this and had no info from any review of this place but Chitzen itza is in different time zone (-1hour) than Tulum (our departure point) and Cancun - so check also your start points. Think on that you are not the only one who will arrive early so no need for 4clock waking up to skip some line. Actually, we came 8:30 and spent like 10min in a line. Also, dont get discouraged by all the tourists because this place is so huge that you will not even notice the mass. Another thing you will notice just behind the entry lines is the enormous amount of merchants which are spread across the whole landmark. And of course this annoying jaguar imitating whistle which will be your friend during the whole visit. But oh my god this place is one of the worlds wonders and it was breathtaking and is definitely worth something amount of 590 pesos per person plus 80 pesos parking!

Written 5 December 2022

Great place but arrive before opening if you can

Well worth a visit for a couple of hours. You can hire an official guide, the cost depends on the language, but there are slightly cheaper guides touting for business at the entrance. We didn't have one as I have an allergy to guided tours and just read the information signs in front of each structure which was enough for us, but I suggest reading up on it first on Wikipedia. The slightly off putting side are the number of stalls selling souvenirs and the persistent call to buy something. Every route is lined with these and the range of goods varies from utter tat to some nice throws, but not a lot of true artisanal stuff. TOP TIP! We got there before it opened at 8, but check times yourself, which meant we parked right next to the entrance and we're in by 8.20. By the time we left the car park was rammed, loads of buses, and people have to park in the unofficial car parks half a mile away. The other benefit of getting there early is the stall holders are still setting up so you avoid much of the sales banter. We paid 571 pesos and if you pay by card they do it in two transaction. There are cafes but we didn't use them. Overall a pleasant experience.

Written 5 December 2022

A breath taking, once in a life time experience

We took this adventure from our hotel, Hotel Xcaret Mexico. We boarded a bus early in the morning. We were promptly greeted by a wonderful knowledgeable young lady by the name of Paula. She was a wonderful tour guide. We had lunch provided for us on the bus. It was very good. Once we were at Chichen Itza, I was in the English tour. My tour guide was Ivan. Ivan is very passionate about his job. He did such an amazing job at answering our questions and sharing all his knowledge about this beautiful place with us. They both were so friendly, patient and helpful. They even gave us "vitamin water" (corona) our driver was Alfredo, he did a great job at getting us to and from our location safe. I'd defiantly recommend this tour and these guides to anyone who is looking to experience wonderful history.

Written 15 December 2022

Team Carlos G. (CancunPassion.com) & Tinit (sunwing rep)

If you have are lucky enough to have Carlos G. and his teammates Israel and Manuel be your guides, you won't be disappointed. Exceptionally professional, kind and fun service while being informative on a day long excursion seeing Chichen Itza, visiting the nearby cenote and enjoying a delicious lunch at a nearby Mayan villa which also had great shopping :) Had them today, can't say enough good things about this cohesive team based out of CancunPassion.com - coordinated by our wonderful rep at sunwing, Tinit, here in Playa del Carmen. She's so helpful and kind as well.

Written 17 December 2022

Indeed a world wonder

This is absolutely a timeless masterpiece. I strongly suggest you take a guided tour as this place has a lot of interesting details. Please take your sunglasses and hats with you as it can get hotter throughout the day. PS: Restrooms are crowded, so please be prepared in advance.

Written 22 December 2022

Not good...

The best advice? Go early in the day otherwise your experience will be "ruined." This site is so packed with tourists...just count the buses! Parking is a mess and it is necessary to use private lots a long distance from the entrance. Walking is difficult on the uneven, narrow sidewalk and very few visitors seemed to be respectful of the elderly or even slow walkers with children. Strollers and baby buggies needed extra help along the whole route. The entrance is also difficult to navigate as tour groups push past those families and couples trying to get through to the ticket stand. Restroom lines are very long and the attendant was doing her best to keep the place clean and useable. Again, the visitors were rude. The staff is outstanding throughout the site. They try to help. The cafe is outstanding both with the food they offer and the staff. It was the only "civilized" spot inside the site. It is hard to say it was worth the hours long drive to get there. Maybe going in the rain would be a good choice? A beautiful sunny day was not.

Written 24 December 2022

December trip

Worth a visit if going to Mexico, not worth visiting Mexico especially for this. We got there around 10am and it seemed fairly busy but when we left at 12 it just started to become crazy busy so definitely get there early! We had a guide who talked us through some of the things surrounding etc. It was a shame we got hassled to buy a lot of things whilst there, not usually what you would expect to see at a historical site - particularly whilst in the site itself. I would not visit again but glad I have seen it once.

Written 31 December 2022

Chichen Itza Wish

This sacred site was one of the greatest Mayan centers of the Yucatán peninsula. It is a celebrated UNESCO site today. It should be a 5 star site, but it doesn't feel as one anymore. We visited by chance on the summer solstice day and the lines felt the longest. Wish for a better way to make this extraordinary treasure shine for everyone.

Written 5 January 2023

One of the Seven Wonders of the World

It's literally one of the seven wonders of the world, so not much to say! On our trip we preferred the ruins at Teotihucan and Monte Alban but they are still very impressive. We booked colectivo here from Valladolid as part of a round trip to Chichen Itzah and Cenote Ik kil. 120 pesos total for the three colectivo trips. We got the collectivo at 8 and arrived around 9, and there were alreayd huge queues. The entrance fee was very expensive, $571 pesos. It also got very busy, very quickly, even though we got there at opening, but we got some good photos. We also booked a locker near the entrance for 50 pesos so we didn't have to carry our swimming gear with us. El Castillo is very impressive and it was lovely to wonder around, but brace yourselves for the crows and massive tour groups. Definitely recommend going to Cenote Ik kil afterwards to cool down. (You can get a collectivo there from the Chichen Itza car park)

Written 5 January 2023
These reviews are the subjective opinion of Tripadvisor members and not of TripAdvisor LLC. Tripadvisor performs checks on reviews.
Detailed Reviews: Reviews order informed by descriptiveness of user-identified themes such as cleanliness, atmosphere, general tips and location information.
---
---
Is this your Tripadvisor listing?
Own or manage this property? Claim your listing for free to respond to reviews, update your profile and much more.
Claim your listing
Chichen Itza
Frequently Asked Questions about Chichen Itza
---